Home
Contact Us
News
Calculate Your 504 Loan Payment Here!
Current 504 Loan Rates:
10 Year:
20 Year:
25 Year:

Historic Indy business building home for Pinnacle Solutions with SBA 504 financing from Huntington National Bank and Indiana Statewide CDC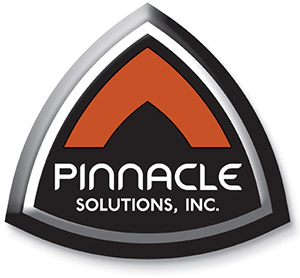 One of Indianapolis' oldest office buildings is the new home of a 21st Century data management firm, Pinnacle Solutions.

Owner Donald (DJ) Penix II purchased and remodeled the pre-Civil War Stevens-Coffman Building on the northwest corner of Washington and Delaware streets with financing from the U.S. Small Business Administration 504 loan program through Huntington National Bank and Indiana Statewide Certified Development Corporation.

Indiana Statewide CDC works with local lenders to provide SBA 504 loans to owners of small businesses. SBA 504 loans can give small business owners long-term, fixed rate financing similar to commercial loan terms available for large companies. Loans from Indiana Statewide CDC and partner lenders in 2016 provided more than $31 million to 44 Hoosier small businesses, creating or saving 480 jobs.

Penix says, "For the most part, the SBA 504 loan gives us more flexibility in managing cash flow and continued investment in hiring additional people. We are still in 'hire mode' and we have numerous job openings for highly specialized people." (The company currently has 35 employees, including statisticians, data scientists and computer programmers.)

Huntingon's Joyce Wade Moore is an experienced 504 lender. She says, "The loan allows DJ to obtain a 20-year fixed rate on the CDC loan portion at a rate and term better than a bank could provide."

Penix says Pinnacle Solutions helps client companies throughout the U.S. analyze their business data to make better decisions. "This may help them become more competitive, more efficient, and more profitable. We are like weather forecasters, but rather than building models on weather patterns, we build forecasts for their product development, marketing, manufacturing, credit scoring, and anything else where organizations have historical data."

Joshua Stevens combined making shoes and practicing law in pre-Civil War Indianapolis. The three-story office structure he built housed law offices, druggists, saloons and clothing companies. The brick exterior (now painted beige) looks much as it did in the 1860s. Inside, Pinnacle's workspace is open, modern and meant to inspire creativity.

The old-new combination appeals to Penix. With a client base spread throughout the entire US, Pinnacle's employees communicate with clients around the country over the web, video and conference calls.

"It is important that we have a high tech, unique, and creative environment for our people that will make them want to be at work. Most of our employees live in the suburbs, however we really enjoy working in downtown Indianapolis and being in our own space."

Background:
Indiana Statewide CDC (www.cambridgecapitalmgmt.com) has provided more than $486 million to 1,170 Indiana companies since 1983, creating or saving 26,500 jobs, and is the most prolific CDC in Indiana. Nationally, since Congress created the 504 program, SBA 504 loans have funded over $71 billion to more than 139,000 small businesses in the U.S. In turn, those small firms have created or retained over 2.1 million jobs.

Jean Wojtowicz says, "SBA 504 loans help small businesses grow because borrowing companies can put as little as 10 percent down and receive a low, fixed interest rate for as long as 20 years. The SBA guarantees bonds sold privately to finance a portion of the loan. With the guarantee, we can offer loan rates more favorable than generally available to small businesses."

Huntington National Bank (www.huntington.com) Founded in 1866 as The Huntington National Bank, today Huntington Bancshares Incorporated still operates at its founding location in the heart of the Midwest. As of January 25, 2017, Huntington Bancshares Incorporated is a $100 billion asset regional bank holding company.

Pinnacle Solutions (www.thepinnaclesolutions.com) was founded in 1996. It helps client companies manage complex and plentiful data in order to make better business decisions. This is the second SBA 504 loan for Penix and Pinnacle Solutions. The first loan helped the company buy and equip its initial building in downtown Indianapolis.